We are slightly late with our advent calendar,
because we went on a little trip to the magical kingdom!
We had never been to Florida before, and while it was not very warm,
it was so much warmer than here, winter is going to be long!
So to continue the fun at home, Saige is also enjoying some Disney cheer!
Since it is a casual place, she needed some lycra pants and a sweat shirt, well at least for the evening.
For the yoga pants I used the pattern from Pixie Faire (a free one from the summer),
I sewed them out of some old legging, so there is a nice stretch.
For the sweat shirt I used Simplicity 4297 pattern,
and Brick master's old sweat shirt from when we went to Disneyland 8 years ago,
he was 5, Miss C, was 2, so really it felt like this was her first time!
Now the last thing Saige needs is a treat,
and noting says Disney park like a Mickey mouse treat!
We had the real thing and it is quite good,
but for the doll, I purchased it from Stacey Morgan Studios,
the same place that I purchased the cookies,
these are just as perfect and may be even cutter,
but I could be partial!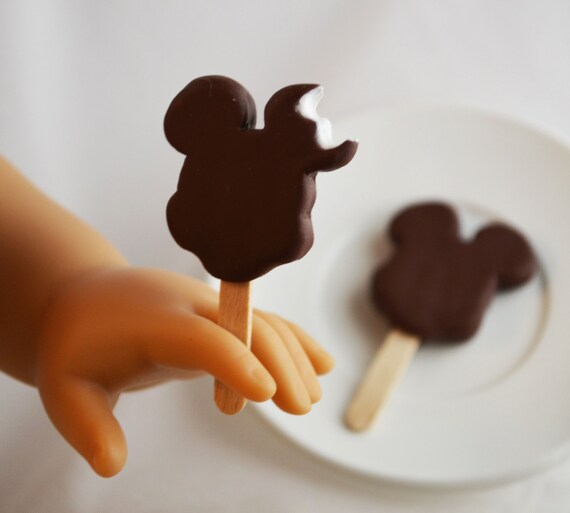 Happy sewing!
Have a Magical Day!